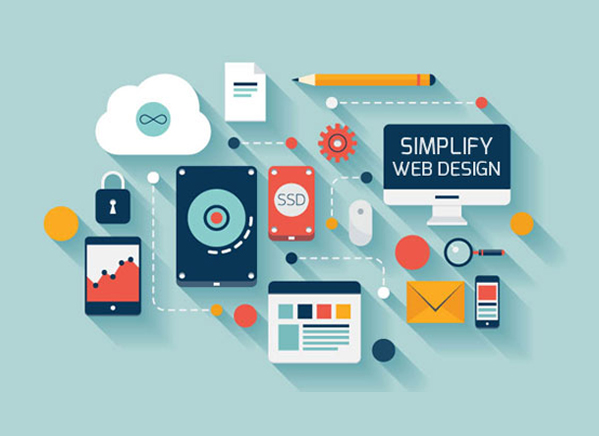 Are you looking to improve your webdesign but does not sure what to do make it better? Here is a simple way to improve. In this article, I am going to teach you how to get your website simplified. When it comes to the user experience and usability of your website, simplicity is the best way to go. The methods listed below can help you attain simplicity via design. With these simplication, you can greatly improve your webdesign and make it more smoother and more easy understand by your visitors. Don't wait anymore, if you find it difficultto design, you can look for SuperInk, we can design for you!
Simplify methods for webdesign
Colour
Color has the ability to convey messages and elicit emotional reactions. Finding a color palette that works for your business will help you to impact your customers' behavior. Keep the color pAalette to no more than 5 hues. Colors that complement one other perform really nicely. Color choices that are pleasing to the eye boost consumer engagement and make the user feel happy.
Webdesign Type
Typography plays a vital part on your website. Moreover, it draws attention and serves as a visual representation of the brand's voice. Typefaces should be readable, and the website should only utilize a maximum of three distinct fonts.
Imagery
Imagery refers to any visual component employed in communication. Still photography, art, video, and other types of graphics are all included. All images should be expressive, represent the essence of the firm, and serve as an expression of the brand's identity. The majority of the information we consume on websites is visual, and as a first impression, it is critical that high-quality pictures are utilized to create an impression of professionalism and trustworthiness in the minds of visitors.
Content created by SuperInk