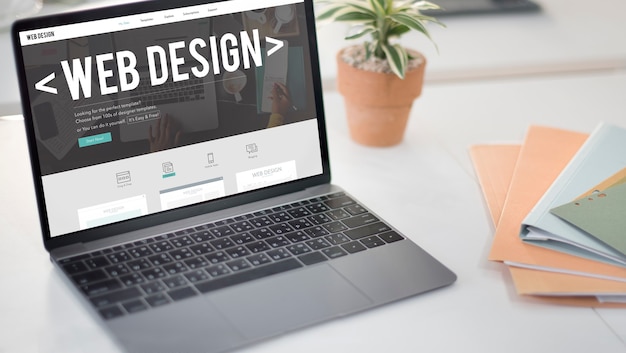 With web design tools that provide you with the necessary basis to express your thoughts, you can make your job easier.
Here are the 6 Most Important Web Design Tools for Designers
WordPress
This application has over a thousand built-in themes and plugins, giving users a wide range of options for installing, editing, and optimizing websites to fit their preferences and needs.
2. InVision Studio
InVision Studio assists you in figuring out the remaining part of the design project once you've determined the UI that you want at the start and end of the design project such as build your own animation and transitions by performing movements and interactions like as clicking, swiping, and hovering.
3. ProofHub
It is not a website-creation tool, but it may greatly assist the designer with hassle-free communication and editing. The requirement to meet or send regular e-mails during the project helps to accelerate the completion of your web design project.
4. Sketch
Hi-fidelity interfaces and prototypes are still required for online retailers and enterprises, making Sketch a valuable tool. This tool's Symbols function is very useful, since it allows the designer to create reusable UI components and pieces. As a result, this functionality is critical for designers in order to maintain a consistent interface.
5. Adobe Dreamweaver
This is an excellent design tool that allows you to directly code the design you desire for your website without considerable programming experience. It operates mostly through HTML editing and visual editing, making it easier for users to learn.
6. Bluefish
As a designer, this is without a doubt one of the tiniest website design tools you will come across. This fast design tool is excellent for beginners since it has a text-only interface that lets you create cleaner scripts and features such as syntax highlighting, a toolbar, and a menu that you can customize.
It also features a search tool that can handle many documents at once, allowing you to search for text across multiple design projects.
Find us
Click here to know more about us!
Click here to visit our Instagram account