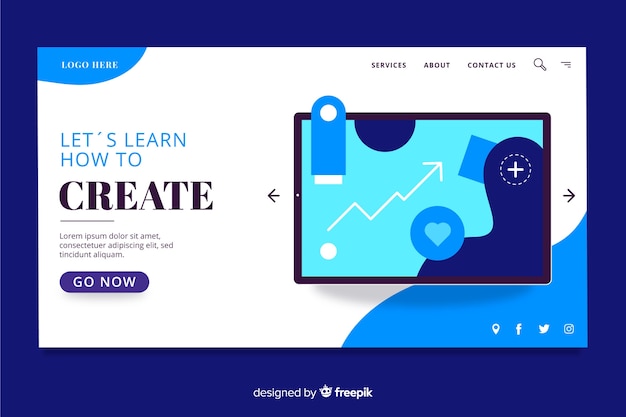 The majority of clients will expect to be able to discover your company on the internet. It's a good idea to think about what you hope to achieve with your website before you start creating one.
Steps to create a website
1. Register your domain name
Your domain name should represent your products or services so that buyers may quickly discover you via a search engine. Customers may also anticipate that your domain name will be similar to your company name
2. Find a web hosting company
To obtain your domain name on the internet, you'll need to choose a web hosting business. Web hosting services are provided by the majority of the major internet service providers. They can also supply you with a number of email addresses. The monthly price for web hosting varies based on the size of your website and the number of visitors it receives.
3. Prepare your content
Consider what you want your clients to be able to do through your website. This will assist you in determining which parts or pages to include.
Consider what information or transactions your consumers will want and ensure that the site is designed to make it simple for them to locate and complete the tasks at hand. A well-designed and user-friendly website will make your company stand out.
4. Build your website
You may create your own website or hire a professional web developer to create one for you. Websites must be updated on a regular basis, so prepare for continuous maintenance. Hiring a professional might be especially beneficial if you want to open an online store or provide other services through your website.
Useful tips to create a website
Think what your consumers want to know rather than telling them
Regularly update your website, especially if you contain pricing information
Make sure your contact information is up to date and easy to discover for your consumers
Find us to create a website
We specialize in various areas from Web Design & Development to IT Risk Management Services. We aim to provide a simple but customize solution for your needs. If you want to create a good web design. Click here if you are looking to create an affordable website design.