Website builder software made the process of creating a personal or company website quick and straightforward.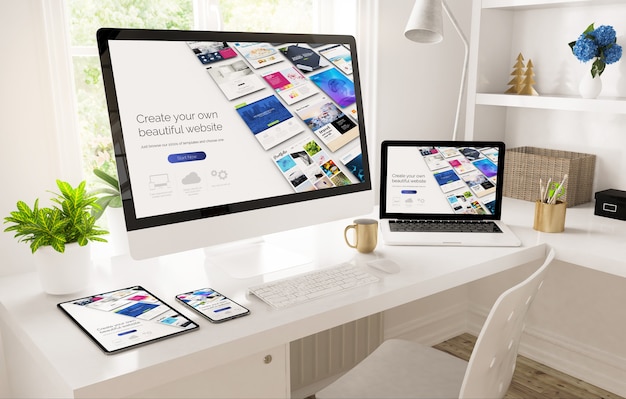 1. No technical skills are required for a beautiful website
Website builders are intended for those with little to no technical knowledge. You may visually organize your website until you have something you want because most website builders employ drag and drop technology.
2. Quick and Easy Way to Get Your Site Online
Website builders are intended to make the construction process as quick and efficient as feasible. You begin the process with a collection of pre-designed templates and themes, ready-to-use tools and add-ons, and occasionally even pre-populated content. So all you have to do is enter your own material and photos and hit the publish button.
3. You Can Begin With a Small Budget
Website builders are a remarkably low-cost option to create a website. Rather than purchasing a different theme and perhaps hiring a web designer to flesh out your website, you can handle it all yourself for a modest monthly price.
4. Able to explore the features before paying
Website builders provide a free trial as well as free packages to help you establish a website. The advantage of using a free website builder program is that it will provide you with suggestions for the tools and needs that you will need to construct a website.
5. All in One Package – Website Builder
This benefit is that you don't have to maintain and pay for two or three platforms to develop and administer your website. Instead, you will receive everything in a single website bundle or plan if you use a website builder.
Find us for Website Builder
We specialize in various areas from Web Design & Development to IT Risk Management Services. We aim to provide a simple but customize solution for your needs. If you want to create a good web design. Click here if you are looking to create an affordable website design