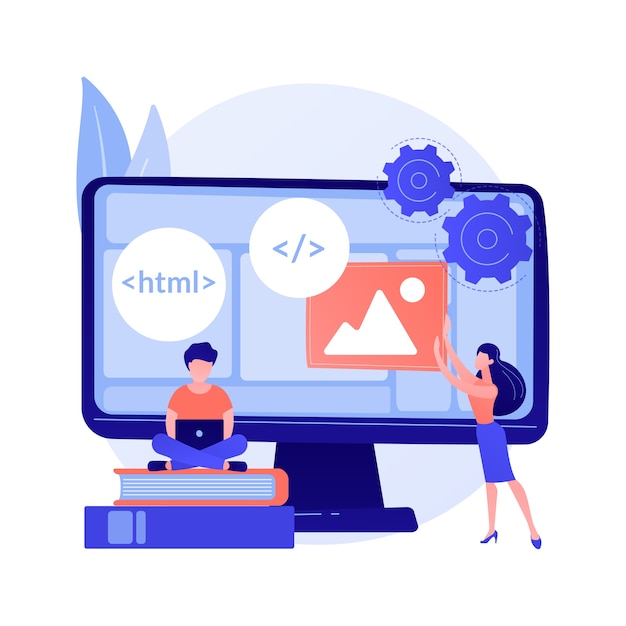 When choosing a web design software tool, the most crucial factors to consider are its utility and purpose. Contact us, let us help you!
Best Design Software for Website Tools
WordPress (Free and Paid)
WordPress.com may be a good option if you only need to host a tiny personal website. A self-hosted WordPress site, on the other hand, is definitely a better alternative if you're starting a more complicated project.
2. Bootstrap (Free)
Bootstrap is a free HTML, CSS, and JavaScript toolkit that streamlines the process of creating a website from the ground up. It has a grid system, responsive breakpoints, and a vast collection of components that make it simple to code a website.
3. Wix (Free and Paid)
Wix, like WordPress, can be used to construct a number of other sites, such as blogs and online businesses. Wix's drag-and-drop editor makes it simple to set up and launch your site in a matter of minutes. Wix provides a free, ad-supported plan with hundreds of templates and choices to pick from.
4. Dreamweaver (Free Trial)
Adobe Dreamweaver is a website creation, editing, and maintenance tool. It allows you to edit webpages both manually and using an easy visual interface.
However, unlike a typical IDE, Dreamweaver's visual interface is what sets it apart. Any changes you make to your website's code are shown in real time in Dreamweaver's interface, and you can also point and click to visually modify your website's code.
5. Squarespace (Paid)
Squarespace, like Wix, provides an easy-to-use drag-and-drop interface for building your website. It also provides a wide range of various themes and color modifications, as well as many of the expected features like as SSL encryption and the option to create an online store.
Find us
We specialize in various areas from Web Design & Development to IT Risk Management Services. We aim to provide a simple but customize solution for your needs. If you want to create a good web design.
Click here if you are looking to create an affordable website design
Click here to visit our Instagram!