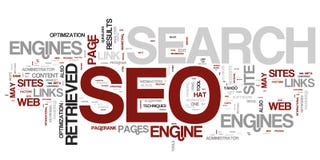 SEO is the short form for Search Engine Optimization. It is a practice to increase quality and quantity of website traffic. With SEO, it helps you to exposure your brand through organic search. SEO is about the understanding of how people search for their resources online, such as the keywords and content they needs. Then provides content that would helps them.
Search engine is like a machine that gives answers to your questions. It will scan through billions of contents online and use the "scrawler", an algorithm, to gather information that answering to your question. Then for the match contents, it will then rank the content according to their relevancy.
Is SEO important to your business?
Organic search stands a huge part in website performance, as well as critical component of the buyer funnel and ultimately getting users to complete a conversion or engagement. As we all know, search engine is becoming more and more important in our daily life to solve our problem. Hence, being highly visible in Google as a trustable resource is good for your brands.
Every web owners wants better organic search ranking to have the web visible. Many of them realize user experience stand a big part to get there. Google has its own algorithm to determine whether the we is favorable user experience, it become the the pivot of a website's success. Visitor know exactly what contents they need, if they cannot find, the we b page performance is going to suffer.
Customers always do searching before any purchase. This is an advantages of internet for the buyer as they can browse for reputable store or cheap store. Internet also bring benefits to the business owners. This is because when everything is done right, and SEO is rank high. Customers will have the impression that your brand is what they are looking for, and feel willing to deal with you. Eventually, increasing revenue for your business.
To understand more on SEO, browse here.
This contents in created by SuperInk.