SEO Service By SuperInk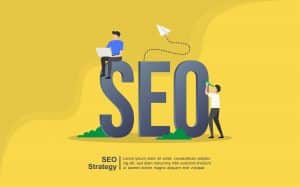 Are you representing a business entity and require a form of marketing? If so, SuperInk Pte. Ltd. provides SEO service to help to improve your company's presence and brand awareness online. SEO is a form of online marketing and markets your business by improving your website's ranking on search engines.
Search Engine Optimization (SEO) is the process of optimizing your website and implanting keywords that is crucial and relating to your business. We optimize your business website according to search engines such as Google's ranking criteria.
For instance, your website's loading speed may affect how the search engine ranks your site. By engaging us, we breakdown to the tiniest detail on what is affecting your loading speed. These could be due to bad hosts, uncompressed images, etc. By engaging us, we will perform diagnostics to investigate what is exactly affecting your site.
Besides loading speed, low-quality contents that do not include keywords relating to your business may result in a low search engine ranking. Engage us to perform all of these tasks to reach the customers you want to in a single package.
Why is SEO Service effective?
SEO is effective as a form of marketing because you are not wasting your resources to advertise your business or brand to everyone. You are advertising to potential clients who are searching for terms relating to your business. These potential clients research these products or services through search engines before purchasing, especially in this modern age. Therefore, it is extremely vital for your business to be in the first few results on the search engines.
By being in the top results, it increases the chances of your potential clients visiting them and who knows, they might end up purchasing from YOUR site. I mean, do you navigate to page 10 when you search for somethings?
If you are interested, you may learn more through our SEO page here.
Please do not hesitate to contact us for any enquiries that you may have.
Email Us At:
Sales@superink.com.sg
Tel no: +65 9069 5600