SEO marketing
SEO marketing includes both SEO and SEM, they both play a part in trying to help the brands get to a higher search ranking.
What is SEM?
SEM stands for Search Engine Marketing, they are often part of search marketing that PAID tactics to gain visibility in SERPs.
The PAID SEM strategy includes both setting up and optimizing ads as well as setting a budget that pays for the placement of ads.
What is SEO?
SEO stands for Search Engine Optimization, it is part of search marketing that uses organic tactics to gain visibility in SERPs.
SEO uses a wide variety of of ways that prompt search engines to show their content near the top of SERPs because the result is valuable and authoritative.
What is the similarities between both SEM and SEO?
Both SEM and SEO aims to help a brand to appear in search result when users is searching for a specific term related to the brand's industry, business, or offerings.
Both have the same goal and that is to gain visibility on SERPs, but more importantly, to drive traffic to the intended website. Each strategy employs tactics to increase click-through-rates (CTR) and get more users to click on the search results.
Both require to have a good understanding of your audience, that includes discovering what their needs are, what they are searching for and how they act.
Both SEM and SEO performs keyword research in order to identify the best keywords to target. Research includes looking at keyword popularity to determine the top keywords or buying keywords that your ideal audience searches for.
When comparing SEM vs. SEO, you should know that neither is a strategy that you can set and forget. Both require continual testing, monitoring, and optimization to increase performance.
All of these can help in SEO marketing greatly!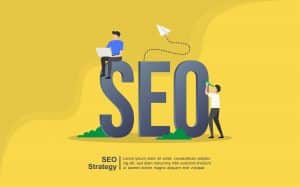 Looking for someone that can do SEO marketing? We have them here in SuperInk Pte Ltd! You can contact us at :
Tel no: +65 9069 5600
Address:
120 Hillview Avenue
Singapore 669594