What is SEO?
Search Engine Optimisation, commonly known as SEO, is the process of increasing the online visibility or traffic of a website in an organic search engine result – unpaid, natural searches.
Learn more about SEO as a Beginner
SEO, unlike local search engine optimisation, it mainly focuses on optimizing a website's exposure online on international searches. SEO functions by taking into account how a search engine operates.
Some of the factors considered include:
Operations of search engine
Search engine behavior
Type of searches internet users search for
Common keywords
Preferred search engine by each target audiences
Why your website needs SEO?
Brand building
When optimising your website, the keywords and content created are in line with the needs of your audience and potential customers. These content will be what you want your customers to see you as and reflects the brand image of your business. Through optimization, the online presence of your business will establish a brand image. Thus, directing your site to your target audience.
Improved rankings and increase traffic
SEO helps websites improve their rankings on search engine results. By acheiveing high rankings, it will attract more internet users to click on the site. As a result, the website can attain high levels of traffic. With high traffic level, the business can turn these potential customers into actual sales.
Help potential customers find you
According to research done by HubSpot in 2016, 62% of consumers uses search engines to find out more about the services or products before they make the purchase. Hence, by optimizing your website, it helps potential customers find you more easily as you rank top on search results.
Stay ahead of your competitors
By optimizing your website, not only do you rank the top on each engine, you also rank ahead of your competitors. Potential customers searching for information related to your services online is bound to click on your site before your competitor's. As a result, your website will be earning a larger share of target keyword clicks.
Lowers Advertising cost
As a form of internet marketing, SEO minimizes the need for traditional marketing, which is a huge cost for small businesses. Thus, with SEO, even start-ups with limited cash flow can implement advertising strategies at low cost.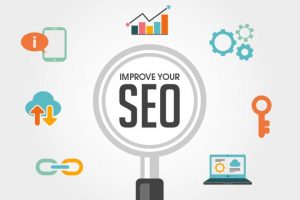 Let get started!
At SuperInk, we aim to help our client increase their business's exposure and boost their online presence through quality optimization. Contact us today and get started!