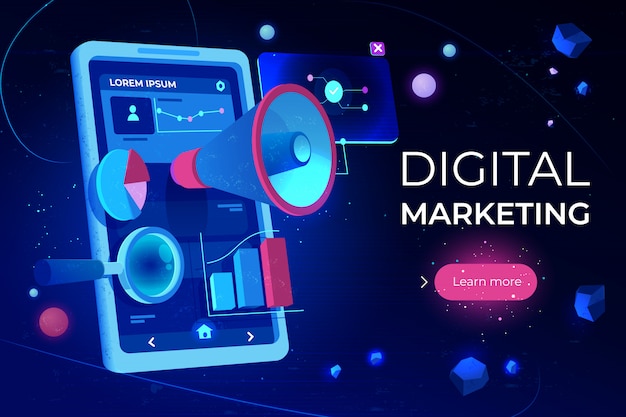 To help you out, we will be identifying a few types of digital marketing. Click here to expand your business through digital media!
Click here to learn more about us on Instagram!
1. Digital Marketing- Search engine marketing
One of the digital marketing includes SEM, It means that when you search for your brand, your products and services and other relevant words and phrases, you put your website at the top of the results.
Search engine optimization does exactly what it says it does: it optimizes for search engines!
This entails creating content that people are actively searching for, as well as ensuring that this content, as well as the platforms on which it is hosted, are technically optimized.
When your brand appears in the search results, it seems to your customers that it is more "real" and objective.
2. Digital Marketing- Social media marketing
Next, digital marketing includes Social media which adds a whole new dimension of commitment and interaction compared to other channels like TV, print and even online display advertising. Which allows interaction between you and your customers and hear what they have to say. There are all sorts of social media platform such as Instagram, Facebook, Pinterest and many more!
3. Digital Marketing-Influencer marketing
The last digital marketing we will be identifying will be Influencer Marketing which involves when public figure, experts or authority figures promote your product to their audience, which is often done on platforms such as Instagram or YouTube, their loyal followers will take their advice and buy from you. Influencers can be also effective for business to business!
Rather than waiting for your own audience to grow, you can take advantage of the influencer's already existing one.
Want to expand your business via digital media?
Search Engine Marketing, or SEM for short, is when a company pays search engines to rank higher in web results. It is a very effective method of increasing your website's ranking, and SuperInk can assist and manage your SEM for you! Get in touch with us now! Call us +65 9069 5600 or email to sales@superink.com.sg